Geoffrey Osborn
President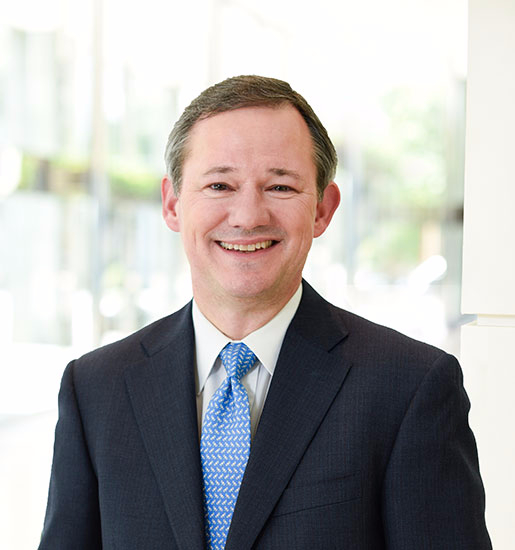 Geoffrey is a founding principal and the president of Banner Oak Capital Partners. He oversees the establishment and strategic direction of Banner Oak's operating partnerships and manages the execution of its capital programs. He is a member of the company's investment committee, responsible for the approval of all new investment activities.
Before the formation of Banner Oak, Geoff was senior vice president and general counsel of Hunt Realty Investments, where he managed the company's legal affairs, including the creation of operating partnerships and the establishment of investment structures with co-investment partners, and was one of three members of the company's investment committee. He was instrumental in the formation and subsequent expansion of a strategic venture with a major pension fund dedicated to investments in real estate operating platforms, spanning multiple real estate sectors and markets across the United States. Before Hunt Realty, Geoff was a partner with the law firm of Thompson & Knight, specializing in commercial real estate law.
Geoff is a member of the Pension Real Estate Association and is active in its Development Affinity Group. He is also a member of the National Association of Real Estate Investment Managers, where he has spoken on a variety of topics important to the industry. Geoff remains licensed to practice law in Texas and is a Dallas Bar Fellow. He also acts as Chairman of the Board of Directors of Mass Luminosity, Inc., a collaborative social media platform designed to foster international engagement of technological enthusiasts. He earned his JD and BS degrees from the University of Texas at Austin.